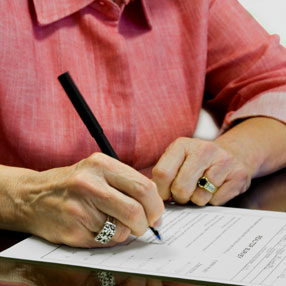 Everyone needs to plan for their future, and every family's needs are different. Sometimes things don't go as planned. Careful, professional planning can help families confront the challenges of life with the correct resources to make educated decisions to meet the specificity of their needs.
Families who have lost a loved one deserve an experienced attorney to explain the legal ramifications of the death and support them through the Estate process.
Our attorneys will serve as or represent the executor of your Estate to ensure that the wishes of the decedent are swiftly carried out, all while ensuring that all tax and legal requirements are correctly met.
Contact us to schedule your initial consultation at 800-411-3391 today.