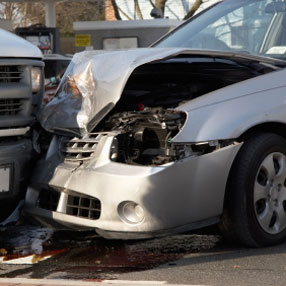 A car accident can happen in an instant and change your life forever. Some of the most serious injuries are the result of auto accidents. If you were involved in an accident involving a motor vehicle that was caused by the carelessness of another, you may be entitled to compensation.
We handle all types of motor vehicle accidents including those involving –
Car accidents
T-bone and rear end collisions
Distracted drivers
Truck wrecks
 SUV rollovers
Commercial vehicle accidents
Tractor trailer and 18-wheeler accidents
Motorcycle wrecks
Pedestrian and bicycle accidents
The financial and emotional costs stemming from an auto accident can be very high and we are dedicated to seeking full and fair compensation on your behalf. Damages include medical expenses (past, present and future), lost wages or loss of earning capacity, as well as pain and suffering.
We are aggressive in holding negligent drivers responsible and dedicated to getting you the outcome you deserve.
Contact us to schedule your free initial consultation at 800-411-3391 today.